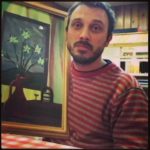 Diego Scarponi works at the University of Genoa, where he directs the Audiovisual Laboratory Buster Keaton and conducts research with a focus on the traces of the industrial presence in urban environments and its role in the construction of contemporary identity.
He produced and directed numerous documentaries and cross-media projects. L'età del ferro (The Iron Age, 2013) was among the finalists at the Viaemiliadocfest and participated in the Genova Film Festival and the Mantova Film Festival. With the short doc Memoria fossile (Fossil Memory, 2014) he was selected at the TIFF, Tirana International Film Festival (November 2014). In 2015 he worked at Ribelli e fuorilegge. La cospirazione partigiana 1943-45 (Rebels and Outlaws. The Partizan Conspiracy 1943-1945) and at Alfabeto Camallo – Noi eravamo tutto (Camallo Alphabet – We were everything).
Diego Scarponi inizia a lavorare con il video alla fine dello scorso millennio. Fondamentale l'esperienza delle telestreet e del mediattivismo in genere, attraverso le attività di Telefermento. Collaboratore e docente a contratto dell'Università di Genova, porta avanti vari progetti legati al Laboratorio Audiovisivi Buster Keaton all'interno dell'Ateneo genovese, senza perdere di vista altri scenari ed orizzonti.
Tra le ultime produzioni: Working Class Heroes (2010), Vitosemprevivo (2011), L'età del ferro (2013), Il viaggio del Fiume Rubato (2014), Memoria fossile (2014), Ribelli e fuorilegge (2015), Alfabeto Camallo – Noi eravamo tutto (2015), Shadows of Endurance (2016).
È Dottore di Ricerca in cinema (PhD in L-ART/06, Cinema, fotografia e televisione) per l'Università di Modena e Reggio Emilia. La tesi di dottorato è uno studio sul cinema documentario di Frederick Wiseman e Fernando Pino Solanas, in particolare sul linguaggio cinematografico e sulla traduzione per sottotitoli di Titicut Follies e La Hora de los Hornos.
. . .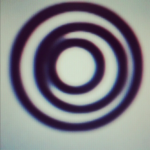 Created in 2010, gargagnànfilm is a production company devoted to telling stories of the present through documentary and narrative filmmaking. Engaged in researching the industrial past of the working class as well as of marginalized individuals, gargagnànfilm digs into their perception of identity in contemporary society, using methods of research borrowed from oral history.
The company collaborates with Audiovisual Laboratory Buster Keaton of the University of Genova, Archivio del Movimento Operaio e Democratico e con l'Archivio Fondazione Ansaldo, to which it contributes materials and research.
Partners of gargagnànfilm are Associazione Culturale Geronimo Carbonò and ODDCOMM.